Hisar is a dental hub with a large number of dental clinics. There are more than 200 dental surgeons practicing in Hisar. SHUBHAM DENTAL CLINIC is a premier dental clinic in Hisar located in the heart of the city. Dr. Rinku Mittal is providing quality dental treatments for the last 22 years in her dental clinic in Hisar.
Dr. Rinku Mittal firmly believes that how you brush your teeth is of utmost importance rather than which brand of toothbrush and toothpaste you are using. She has regularly updated herself and her clinic with the latest and advanced technology since the inception of the clinic. Shubham Dental Clinic in Hisar provides all the treatments under one roof. There is a team of visiting orthodontists, oral surgeons, periodontists, and implantologists.
It is one of the best dental clinics in Hisar that goes above and beyond your expectations for dental health and smile makeovers. The various services provided are:
Dental check-up
A regular dental check-up is a must for everyone after every six months. Know the status of your dental health today by booking an appointment at Shubham Dental clinic in Hisar. Why do you need a regular dental checkup, read more
Digital X-rays
Nowadays every treatment in a dental clinic starts with radiographs. We have a digital x-ray machine in which there is no waiting time needed for the reports. We can see the x-ray image immediately on the computer screen.
Dental fillings
Fillings are the most common treatment for patients in all age groups to treat dental decay. The various materials used earlier for dental fillings were metal, silver, or GIC fillings. In the modern era, composites or ceramic fillings are more popular which gave a natural tooth-like appearance. Get your dental fillings done from the best dental clinic in Hisar. To know more about the various dental fillings, read more.
Root Canal Treatment (RCT)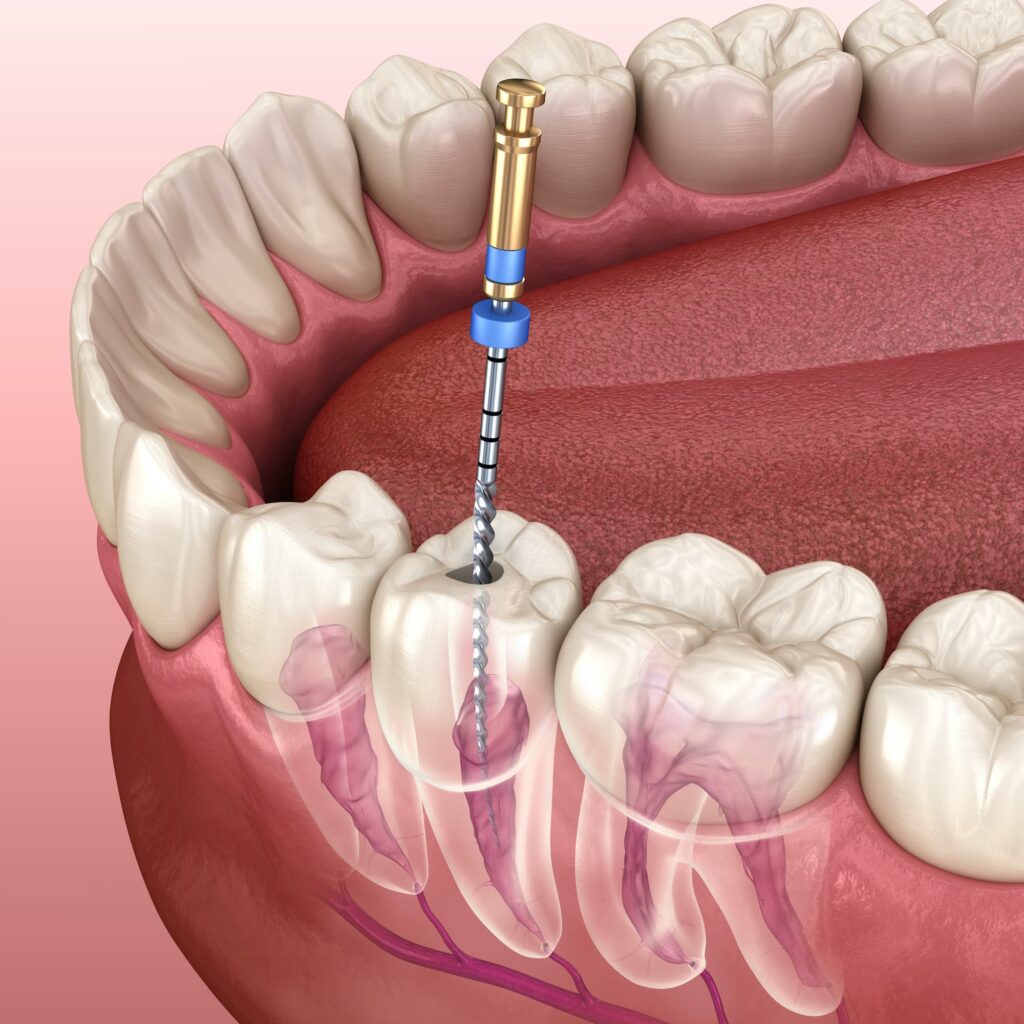 RCT is a procedure for saving your badly decayed teeth. It can be done in multiple sittings or single sitting. The tooth is saved with the help of endodontic treatment and then a crown is given. If you want to save your natural tooth, then RCT is the only option. Root canal treatment is often considered a painful procedure, but RCT is not painful unless you delay your treatment. Discover painless dentistry at our dental clinic in Hisar where you can get your RCT or re RCT done by our dental experts.https://shubhamdentalclinic.co.in/rrot-canal-treatment/
Dental implants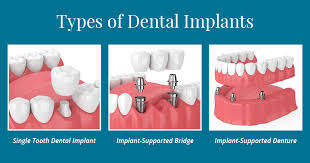 Do you want a permanent solution to the missing teeth? Dental implants are one of the most outstanding dental innovations of our generation. Dental implants are a good choice for all age groups as implants closely resemble your natural tooth. Consult your dentist at the best dental clinic in Hisar to know about all the available options and to choose the best one for you. Don't let your fear keep you and your near one away from the dental treatment.
Dental cleaning and polishing
If you want fresher breath and a whiter smile, then our dental clinic in Hisar is your destination. Dental scaling or cleaning is a common dental procedure that involves removing all the deposits including plaque and tartar. Deep cleaning is also done to treat patients with pyorrhea. It is an effective way to deal with the disease at an early stage and to avoid further complications like tooth loss. If there is a need for dental cleaning, then don't hesitate to make an appointment at our dental clinic in Hisar. The result will definitely be a healthier and more beautiful smile.
Dental veneers
Dental veneers are a common cosmetic dental treatment. Thin shells are placed over the front teeth to improve the appearance of teeth and create a beautiful smile. Veneers are mainly of two types porcelain veneers and composite veneers. Are you the right candidate for veneers, choose the best dentist in Hisar to know the various options available for your beautiful smile.
Dental crowns and bridges
These are the artificial prosthesis that restores a decayed tooth or replace missing teeth. The crowns and bridges are of metal, porcelain fused to metal or PFM, all-ceramic or zirconia(read more). Getting a dental crown or bridge is a pain-free procedure at our clinic. If you are looking for the best dental crown or bridge available near you, then Shubham Dental Clinic in Hisar is the right choice.
Teeth Whitening
Bleaching or teeth whitening is a safe procedure to make your teeth 2-5 shades brighter. Get a more dazzling and radiant smile with our teeth whitening treatment available at Shubham dental clinic in Hisar. We provide both home bleaching and chair-side options for the patients. Say goodbye to yellow teeth and hello to new pearly whites with our amazing teeth whitening treatment. To know more about teeth whitening- its cost, options, risks, and post-care, read more
Tooth Jewelry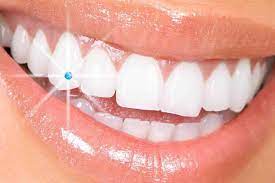 A beautiful smile and white teeth give you an attractive look and confidence. Now look more stylish and attractive with tooth jewelry. It is a new craze sweeping all over the world. You can also flaunt your smile with these little tooth jewels. You can choose the best gem or jewel from the various options of tooth jewelry.
Metal-Free caps
It's a time of metal-free crowns or bridges made up of zirconia. These are naturally perfect restorations that can meet the demands of esthetics and function both. More and more people are now switching from conventional gold or PFM crowns to metal-free options. If you are looking for these latest Zirconia crowns and bridges, we are here to assist you to discuss the treatment options in detail at Shubham Dental Clinic in Hisar.
Dental braces and Clear aligners
Smile confidently with straighter teeth with our services of dental braces and clear aligners. A team of well-experienced orthodontists is going to make your smile change in a few months. If you want straight teeth, then we can give the results you wish. Contact our dental clinic in Hisar to get the best results.
Children's Dentistry
The dental health of the child is very important as the overall health of the child depends on good oral health. Kids need various preventive dental treatments like fluoride treatment, pits and fissure sealants, etc. Dental decay in children is very common due to their eating habits. You must visit the dental clinic in Hisar for a preventive dental check-up of your child to know about the various diet recommendations, habit counseling, and guidance for brushing. Don't ignore your child's milk teeth and guide your little one in the direction of healthy dental practices.
Wedding Smile Makeover
A smile makeover is becoming an important part of the field of dentistry. You can visit our dental clinic in Hisar to know the various options available to enhance the smile. We especially have wedding smile makeover plans for the bride, groom, and families. Our dental experts can help you achieve your dream smile on the special day of your wedding.
Dental extractions
Tooth removal is the only option if the tooth is badly damaged and filling or RCT is not possible. A dental extraction is done under local anesthesia. You can always rely on Shubham dental clinic in Hisar for all dental extractions or other surgeries like third molar extraction or impaction and apicoectomy.
Wisdom molar extraction/ Impaction
Wisdom teeth that do not erupt completely in the mouth because of blockage from other teeth or less space are called impacted teeth. The impaction may be mesioangular, disto-angular, horizontal, or vertical (read more). The area is carefully examined, an x-ray is done and impaction is planned. The procedure is done under local anesthesia and healing takes a few days. To get hassle-free impactions, visit the best dental clinic in Hisar.
Complete and partial dentures
Dentures are removable appliances that are a replacement for missing teeth and surrounding tissues. Dentures can be conventional, immediate, or over-dentures (to read more, click here). Contact one of the most experienced dentists in Hisar to get your complete dentures and enjoy your food and smile.
Cosmetic dentistry
Cosmetic dentistry is a field of dentistry where a combination of various procedures is implemented to give you a sparkling smile. The various procedures done are teeth whitening or bleaching, porcelain veneers, tooth contouring and reshaping, cosmetic gum surgery or gum contouring, depigmentation of gums, cosmetic fillings, gaps correction, and smile makeover. You can choose the best dental clinic in Hisar to get cosmetic treatment for your teeth.
Dental Awareness
We not only give treatment to our patients but we also bring awareness to them regarding the cause of the problem and how to prevent it. Moreover, patients are given complete information and guidance regarding the treatments we do. We provide complete education on post-operative care too like how to take care after implants treatment, fixed bridges, or how to take care of dentures.
About Shubham Dental Clinic
Shubham Dental Clinic is your ideal destination for everything Dentistry in Hisar. We offer high-class dental care and cutting-edge technology to give you the best treatment you deserve. Pain-free dental treatment is possible due to recent advancements in dentistry.
At Shubham Dental Clinic in Hisar, we improve your smile and the function of your teeth so you can enjoy a happier and healthier lifestyle.