Scaling and polishing is a procedure that removes dental plaque, food debris, tartar, and external stains. Scaling and polishing should be done every six months. The benefits of scaling and polishing are just beyond good looks.
The first thing people notice about you is your smile…..
1 Prevents tooth decay
Having less plaque may preserve the enamel of your tooth, which is impossible to restore once it's decayed or eroded. Scaling and tooth polishing also remove bacteria from the surface of your teeth. Many dental issues like broken teeth, cavities, or other problems can be easily seen and fixed at the time of teeth cleaning.
2 Prevents gum disease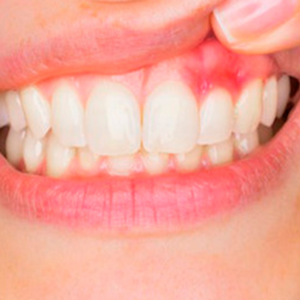 Plaque not only decays your teeth but also damages your gums when it builds up below the gum line. If it further progresses to an advanced level, gum disease can lead to periodontitis and loss of teeth. Regular scaling and polishing decrease plaque build-up and fortunately decreases the chances of tooth loss. Gum disease may lead to bleeding gums too. To know about the prevention of bleeding gums, read more.
3. Prevents bad breath
Regular brushing and flossing are good methods to prevent bad breath. Good oral hygiene is a must to prevent halitosis or chronic bad breath but this alone is not sufficient when there is calculus deposit on your teeth. Calculus or tartar is a hard deposit that traps bacteria and stains your teeth. Scaling and polishing help in getting rid of bad breath. To know about the home remedies to prevent bad breath, read more.
4. Removes stains
Some habits such as drinking tea, coffee, and wine or consumption of tobacco products can cause stains on your teeth. Brushing removes these stains but some stubborn stains don't go with just bushing.
These stains can be eliminated through teeth cleaning and polishing, making your smile whiter and brighter.
5. Save money on restorative dentistry
One of the biggest reasons that people avoid regular teeth cleaning and polishing is to save money. But the hard fact is that cost of scaling and polishing is very less as compared to restorative dentistry required to fill a cavity or treat periodontal disease. A little bit of preventive care helps you avoid costly and painful problems in the future.
6. Improve your overall health
Your mouth is the gateway to your whole body. It might be surprising to know that regular cleaning can help lower the risk of bone loss, cancer, heart disease, and stroke. Your good oral health decreases the chances of diabetes. Your mouth affects the rest of your body more than you probably realize. If you want to know how can you prevent heart attacks by loving your teeth, read more
7. Cancer screening
Approximately 80 % of people with oral cancer can survive if it is detected early. Professional cleaning includes an oral cancer screening, so it can solve a bigger problem.
Conclusion
Everyone should go for scaling and polishing as long as they have teeth and mouths. Don't forget to book your appointment with your dentist.
So now are you also looking for the best dental scaling near me? The procedure of teeth scaling involves cleaning all the teeth surfaces using an advanced instrument scaler and other hand instruments. Polishing is extremely important after teeth scaling.
Teeth scaling near me at Shubham dental clinic Hisar offers complete elimination of plaque, calculus, and stains. After undergoing the procedure of teeth scaling and polishing at Shubham dental clinic, you will get a glossy and healthy smile that will suit your personality and complement it as you have always wanted.