When you brush or floss your teeth and notice that your gums are bleeding, then you may ignore it by thinking that it is normal. However, bleeding gums aren't normal, it indicates some underlying issue.
Imagine you are waking up one morning with a bleeding nose, most of us will definitely visit a doctor. So why bleeding from your gums is taken so lightly as if it is not a big deal. We just ignore it!!!
The most common reason for bleeding gums is plaque or tartar accumulation in the mouth. Vigorous brushing can also damage the gums. Some common causes of sensitive or bleeding gums are:
Using a hard or stiff toothbrush
Using the dental floss roughly
Gingivitis or first stage of gum disease
Not brushing the teeth twice a day
Certain medications like aspirin or blood thinners
Using a worn or hard toothbrush and that too vigorously
Dentures or retainers which are not fitted properly
Sometimes pregnancy could also cause bleeding gums due to hormonal fluctuations (pregnancy gingivitis)
The appropriate line of treatment of bleeding gums depends on the identification of the cause. Once you know the cause, you can try the following methods to stop the bleeding from your gums and to prevent the recurrence of bleeding.
1. Practice Good Oral Hygiene Measures
Bleeding gums may occur due to poor oral hygiene. Plaque is a sticky coating that forms on your teeth and contains bacteria. When excessive plaque develops around the gum line, gums swell and bleed. If left unchecked, this plaque and tartar accumulation may cause gingivitis, periodontitis, and recession of gums.
Moreover, if you don't brush or floss regularly, the bacteria can spread and cause gum disease or dental caries. So, maintain good oral habits to avoid bleeding gums and for a healthy oral cavity.
2. Using Mouthwash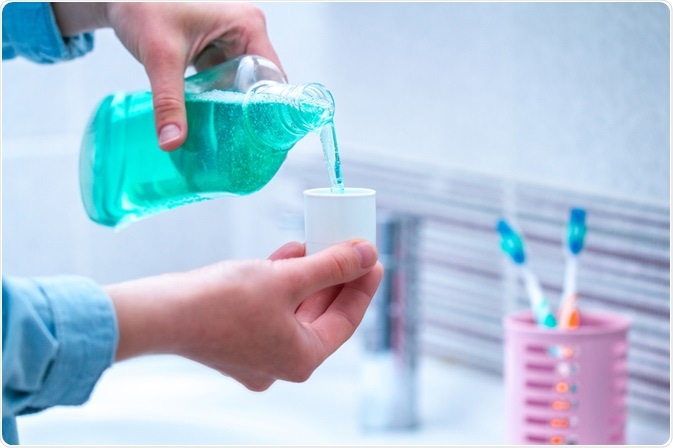 Antibacterial mouthwashes like chlorhexidine can help in the prevention as well as treatment of bleeding gums.
They kill bacteria and soothe swollen and bleeding gums by reducing inflammation. Regular use of these oral disinfectants after brushing may be useful in treating gingivitis which is a common cause of bleeding from gums.
3. Increase Your Intake of Vitamin C
Eat foods that are rich in vitamin C as it will improve the immune system and help in fighting the gingival infection that causes bleeding gums. Deficiency of vitamin C in your diet in your daily routine can worsen bleeding from your gums, in spite of maintaining good oral hygiene.
Foods rich in Vitamin C are:
Carrots
Oranges
Sweet potatoes
Red peppers
Vitamin C supplements can also be taken on the recommendation of your doctor. The prescribed daily dose of vitamin C for adults is around 65 to 90 milligrams per day.
4. Increase Your Intake of Vitamin K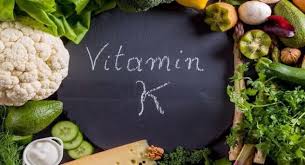 Vitamin K helps in the clotting of blood. An insufficiency of vitamin K may cause more bleeding than expected or it might be a cause of bleeding. So taking vitamin K-rich food may also help in the treatment of bleeding gums.
Foods rich in Vitamin K are:
Spinach
Broccoli
Kale
Cabbage
Green leafy vegetables
5. Rinse Your Mouth With Warm Saline Water
Gum disease is caused due to bacteria and inflammation in the mouth, so rinsing your mouth with warm saline may reduce the inflammation and stop bleeding gums.
Take a glass of warm water, add a pinch of salt to it and use this water to clean your mouth three to four times a day regularly. If bleeding from gums is due to any trauma, then also warm saline rinses will help in keeping the mouth clean, bacteria-free, and speed up healing.
6. Using The Right Toothbrush
If you have sensitive gums, then use soft or extra-soft toothbrushes. Hard or medium toothbrushes are not recommended.
It is recommended that people should brush their teeth with a soft toothbrush for two minutes twice daily. This will help to stimulate your gums, strengthen the tissues, and prevent bleeding gums. Always brush your teeth in small circular motions and never brush your teeth aggressively as it may lead to bleeding from gums.
Replace your toothbrush every 3 months or sooner if bristles are frayed. Both manual and electric toothbrushes are equally effective.
7. Gentle Flossing Everyday
Flossing helps in removing the food particles and plaque along the gum line which prevents swelling and bleeding from gums. When you start dental flossing, your new flossing routine can cause bleeding as the gums are not used to the stimulation. But after a few days of consistent flossing, it improves overall gingival health and the bleeding reduces over time. Make sure you are using your dental floss gently and avoid pressing it against your gum line and teeth too hard.
LONG TERM TREATMENT AND PREVENTION OF BLEEDING GUMS
The best way to prevent bleeding gums is to opt for a healthy lifestyle. Some other measures for overall good gingival health are:
Eating more green leafy and crunchy vegetables
Avoid processed and sugary foods, and if eaten make sure to brush your teeth after these snacks.
Quit smoking as smoking lowers your body's immune system. It can help in healing your gums and stopping bleeding.
Change your toothbrush after every 3 to 4 months
Seeing a doctor regularly to check for health issues that can lead to gingivitis like diabetes
Seeing a dentist regularly for cleaning and polishing appointments at least twice a year to prevent gum disease.
Maintain a balanced lifestyle as emotional stress weakens your body's defense system to fight the infection.
WHEN SHOULD YOU SEE A DENTIST?
Pain, bleeding, or redness of gums is not usually an emergency. But if the problem continues or arises frequently, one should go for a dental check-up. See a dentist if the bleeding gums don't heal within 7 to 10 days after trying to treat this symptom at home. You may require scaling or deep cleaning to remove the plaque and tartar.
Certain medical conditions such as hemophilia and pregnancy can also lead to bleeding gums and dental check-up becomes mandatory in that case. Regular dental visits can prevent the early-stage disease from becoming more serious. Usually, bleeding gums are not a big deal but untreated gum disease may lead to severe infection and tooth loss.
Always see a dental surgeon for prolonged and excessive bleeding. Timely professional care is a must to cure the bleeding gums. Your mouth is the gateway of your body and its health shouldn't be neglected.